Hey, there, visitor
View spoiler
Hide spoiler



YOU CAME FOR THE LOLIS, ADMIT IT, ADMIT YOUR SIN.






Welcome to my profile, thanks for stopping by!



Hello! You can call me Stalking. I'm a christian, married and 24 years old. I'm originally from Argentina, but moved to Japan in April 2017. My figure collecting began in late 2009; time has only made me pickier :P

My hobby (aside from collecting) is drawing, but I hope to make it a profession some day.

My main interest -in both collecting and my drawing- is cute lolis :D
If you're interested in my art, you can find me in the following social media:
* Patreon: www.patreon.com...
* Deviantart: stalkingp.devia...
* Facebook: www.facebook.co...
* Instagram: www.instagram.c...
* Twitter: twitter.com/Sta...

Thanks for the visit!
Feel free to FR me.

Español
View spoiler
Hide spoiler
¡Hola, visitante!
View spoiler
Hide spoiler



VINISTE POR LAS LOLIS, ADMITILO. ADMITÍ TU PECADO






Bienvenido a mi perfil, ¡gracias por la visita!


Hola :D Pueden llamarme Stalking.
Soy cristiana, estoy casada y tengo 24 años. Nací en Argentina, pero estoy viviendo en Japón desde Abril de 2017.
Empecé a coleccionar figuras a fines de 2009; el tiempo no hizo más que volverme exigente con lo que compro.

Mi pasatiempo -además de coleccionar- es dibujar, pero espero hacerlo mi profesión algún día.

Mi interés principal -tanto coleccionando como dibujando- son las lolis lindas :D

Si les interesa mi arte, pueden encontrarme en las siguientes páginas:
* Patreon: www.patreon.com...
* Deviantart: stalkingp.devia...
* Facebook: www.facebook.co...
* Instagram: www.instagram.c...
* Twitter: twitter.com/Sta...

¡Gracias por la visita!
Siéntanse libres de mandarme una solicitud de amistad.


日本語 (開けるように、先にスペイン語のスポイラーを開けてください)



View spoiler

Hide spoiler

いらっしゃいませ!




View spoiler

Hide spoiler



ロリを見に来たよなー!認めなさい、自分の罪を!






私のプロファイルへようこそ!見に来てありがとう


よっ! :D ストーキングと呼んでもいいよ。
24歳のクリスチャン結婚者です。アルゼンチンに生まれたんだけど、2017年4月から日本に住むことになった。
フィギュアを集まるのは2009の終わりから始めたんで、少しずつ厳しくなってしまったんです。

自分のコレクション以外の趣味は絵を描くことだけど、いつか仕事にしたいです。

趣味両方のポイントはかわいいロリです! :D

私の絵が気になったら、こちらへ:
* Patreon: www.patreon.com...
* Deviantart: stalkingp.devia...
* Facebook: www.facebook.co...
* Instagram: www.instagram.c...
* Twitter: twitter.com/Sta...

良かったら、FRしてもいいよ。

My waifu
Kobayakawa Yutaka
小早川ゆたか
Other characters I love:
Nijihara Ink
(+Pastel Ink)
Isshiki Akane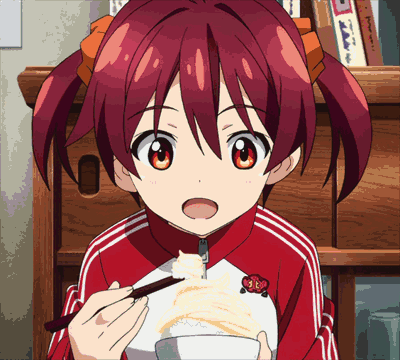 Hiiragi Tsukasa
TOP 3 µ'sical raibus
1. Yazawa Nico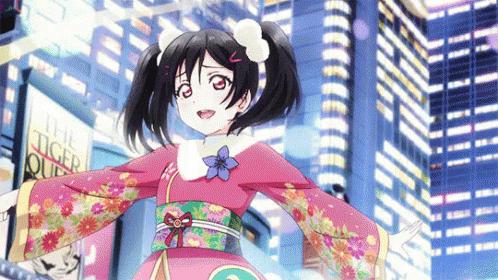 2. Toujou Nozomi
3. Nishikino Maki
TOP 3 Aquatic raibus
1. Kurosawa Ruby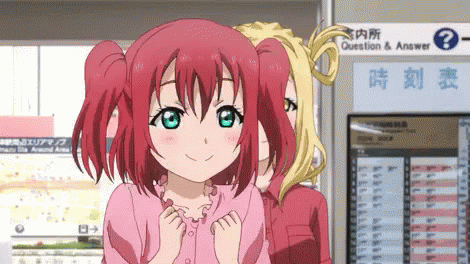 2. Matsuura Kanan
3. Kurosawa Dia
TOP 3 Idolmaster Cinderella babies
1. Ichinose Shiki
2. Abe Nana
3. Jougasaki Rika
From the original Idolmaster
Takatsuki Yayoi 電視節目
idolm@ster Cinderella Girls, Love Live!, L☆S, Moetan, Vividred Operation, Kodomo no Jikan
遊戲
Sonic Adventure DX, Chu Chu Rocket & Klonoa: Empire of Dreams
萌點
Short hair + twintails, DFC, sukumizu, straight bangs, braids, cute tsuns, yangire/dere, spats and mahou shoujo
音樂
Kyary Pamyu Pamyu + everything and anything cute